Is Your Arm a Yard Long?
Tim and Kyle start a conversation about podcast metrics and discover 10 ways to measure your success.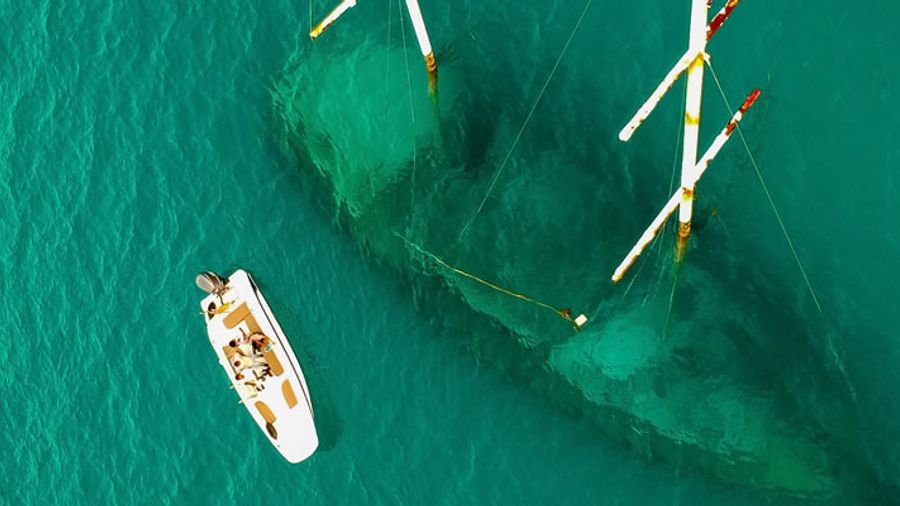 Play Now
Podwrecked Ep.051
Episode #051
We explore metrics and find examples of what each one could mean in real life.
We get sidetracked and start talking about voiceovers and voice acting.
What did we learn?
Tim has been researching metrics that matter and compares that to the size of a ship's sail (hanging from the yardarm)
Kyle goes on a tangent about starting a Voice Over Acting portfolio
Kyle and Tim give Jodi Krangle from Voice Overs and Vocals a shout-out!
We think up some metrics that do matter
Total Download numbers
Times you've been emailed by your audience
Times you've been sought out by your audience in real life
Times you've been recognized by your podcast peers
Amount of money made from your podcast
Number of audience members that use your promo codes
Number of audience members that click on your special links
Number of audience members that leave a rating and review
Times you've been asked to speak at a conference
Times you've had your voice recognized in public
Quotes
"How does this information help Cliff?"
― Timothy Kimo Brien
"You cannot measure a podcast you never start."
― Kyle M. Bondo
Episode Photo Credit
Photo by Adventures of Maldives on Unsplash
Podwrecked Salvage Team
If you would like to help out the show, please become an awesome subscriber. Here is a Big Thank You to our Podwrecked Salvage Team (Patreon Subscribers):
Thank you! And if you would like to become a member of the Podwrecked Salvage Team and help us make content for our show, please join our awesome Podwrecked Salvage Team!
Support the Show
Every episode is a work of passion that requires a lot of coffee! We research, read, record, mix, edit, and produce every episode ourselves.
We would greatly appreciate it if you could do two things for us:
FEEDBACK: Send us a quick note of encouragement to us. This keeps us going when times get tough!
VISIT: If you enjoy this podcast, please consider visiting our website at podwrecked.com!
Thank you for taking the time to listen. You are appreciated!
Tell Your Story
Podwrecked is an Oncetold Production. Tell your own story with Oncetold.