Salvaging Your Podcast with Dave Jackson
Tim and Kyle talk with Hall-of-Fame Podcaster Dave Jackson (School of Podcasting) about strategies that can salvage your show when you put a bad podcast episode into the world.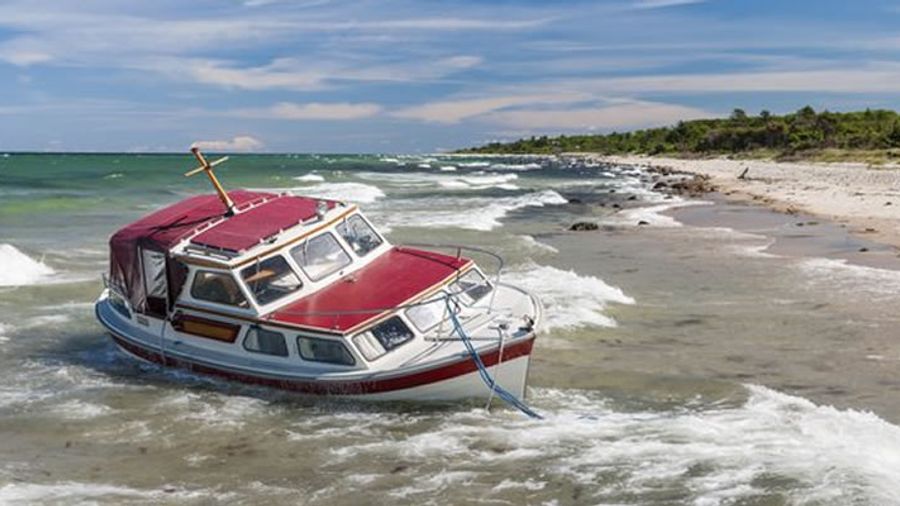 Play Now
Podwrecked Ep.021
Episode #021
Dave helps us understand why creating hundreds of episodes and millions of minutes of audio is the secret to becoming better at podcasting.
We discuss strategies for surviving that "Big Oops" after you hit publish on an episode.
We tell you what happens when you overwrite your audio file versus reposting your fixed episode.
Special Guest
Friend of the Show (and Hall of Fame Podcaster) Dave Jackson stops by
Where to find Dave Jackson:
What did we learn?
There are a lot of ways to help you mitigate the damage of those mistakes.
You CAN recover from a bad episode.
Publishing an episode that did not include your voice.
Publishing an episode that only plays one of two voices on the recording.
Interviews - Didn't hit record.
Interviewee that fell asleep.
Cut and Paste from an old episode and publish the wrong one.
Don't listen with the ears of a podcaster but with the ears of a listener.
You can go overkill on recording gear.
You can go overkill on the number of audio file version saves.
Hoarding audio files for "just in case" is a real thing that all podcasters do.
The bare minimum for podcasting gear should be enough for a new podcaster to "get by" — this means settling for a $60 microphone instead of going out and buying the AKG C-24 that was used in Pitch Perfect 3. (Pro Tip: The AKG C-24 is a collectors microphone for the low low price of $9K).
Some gear is just weird (with 10 feet of cable) and we just have to live with it.
Be careful when you name your podcast the same as a podwrecked podcast.
Subscribe to your show with Apple Podcasts/Overcast (on iPhone), and PocketCasts/Castbox (on Android) to know when your episode goes live.
Google Play Music is NOT Google Podcasts - they are two separate things! Not many people will want you to remove content from an interview (or remove a snippet).
Always ask in an interview "Is there anything in this interview you don't want out in the world?"
A single episode marked "Explicit" will drop you out of a lot of other countries unless you're not interested in having an audience in those countries.
When it comes to audio obsessions, remember that some folks in your audience are listening in the shower.
Kyle thinks that Dave will one day soon create a podcast devoted to his Crazy Morning Zoo Crew Binky and the Wiz! This is a group of characters Dave introduced in School of Podcasting (SOP) Episode #400 and then resurfaced again in SOP Episode #600.
If you want to hear a special promo Dave did exclusively for Podwrecked, please listen to the very end of the episode!
PLEASE contact Dave and tell him you want this in the world
Questions to ask yourself if you Podwreck:
How long has the episode been out to the world?
How many people already have this episode?
Do I want everyone to get the corrected episode?
Do I care enough to put a re-post in my feed?
How long do you want to wait for Apple Podcasts to update from my change?
Did anyone even notice there was a problem?
Elegant Solutions Notes:
If you don't care about Spotify and Google Play Music, you can repost with the exact named file.
Everyone who already downloaded it now has the "collectors edition" of that episode.
You can repost the audio file with the same name and just not worry about those who already have it.
You can post a NEW audio file and not worry about your subscribers getting a second version of the first file.
Apple Podcasts will show the new post but not remove the old one because it is only a mirror of your own feed.
It may take up to 24 hours to show any changes in the Apple Listing because it is only a snapshot of what is going on with your podcast in 24 hours (not minute-by-minute).
Apple Podcasts may never remove the listing of the first listing of your changed episode.
Quotes
"Please subscribe to your own podcast!"
― Dave Jackson, School of Podcasting
"Remember, the Internet writes in ink!"
― Dave Jackson, School of Podcasting
"Nobody cares how the sausage is made. Just bring me content!"
― Dave Jackson, School of Podcasting
"As podcasters, there is a big chunk of our hearts that wants to serve [our audience]."
― Dave Jackson, School of Podcasting
"Please do not start your show off with an apology. Do it at the end where your super fans are!"
― Dave Jackson, School of Podcasting
Transcripts
Support the Show
Every episode is a work of passion that requires a lot of coffee! We research, read, record, mix, edit, and produce every episode ourselves.
We would greatly appreciate it if you could do two things for us:
FEEDBACK: Send us a quick note of encouragement to us. This keeps us going when times get tough!
VISIT: If you enjoy this podcast, please consider visiting our website at podwrecked.com!
Thank you for taking the time to listen. You are appreciated!
Tell Your Story
Podwrecked is an Oncetold Production. Tell your own story with Oncetold.